fun, achievements
and enthusiasm
Your fun comes first, this being the main goal of winter sports. Achievements are an equally important part of skiing and snowboarding, and we focus on setting goals in relation to your level, so that you will have a unique experience, tailored to your needs, instead of a standard, impersonal lesson. Enthusiasm is where the magic actually happens and where the addiction sets in!
Licensed Ski & Snowboard instructors
Teaching experience with all age groups
Over 10 years of practicing experience
Fresh pedagogical vision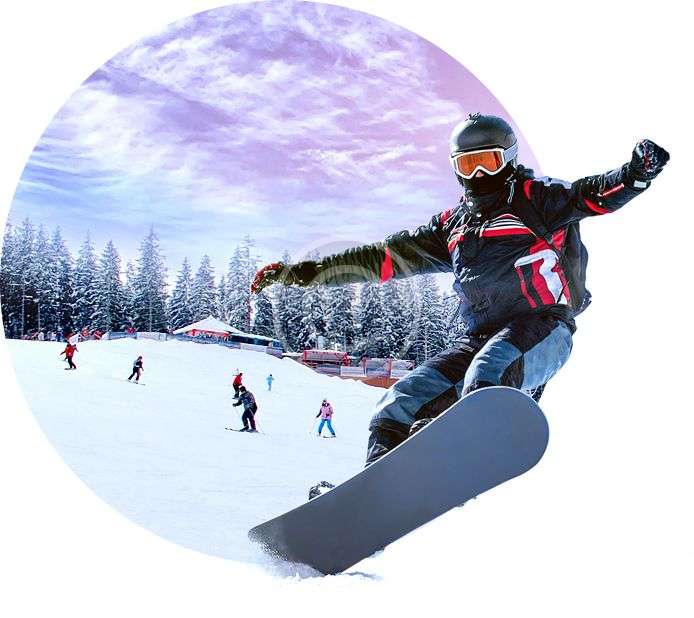 What you need to know about our instructors
All instructors of our ski and snowboard school are authorized by the Ministry of Labor and Social Justice, as well as by the Ministry of National Education to carry out their activity as professional ski and snowboard instructors, according to COR 342214.
Our teaching experience is not limited to any age category, but we have experience with any age group of students! Whether your child wants to learn, no matter how young, or you want to try something new, whatever your age, come to Splash! Each instructor is ready to leisurely explain to adults and instruct them in the secrets of skiing or snowboarding, as well as to turn learning into a game for the little ones!
Most of our instructors have at least 3 years of teaching experience and at least 10 years of practice experience! Although our talent was felt even by our first clients in our career, the experience gained in teaching over the years speaks for itself, our instructors being able to respond to any challenge!
We have a fresh vision of what learning means. One of the two leaders of the Splash instructor team, Radu, is 22 years old and has discovered his passion for teaching and, therefore, after the first winter in his career as an instructor, he chose to pursue this passion and is now studying pedagogy, within the Faculty of Psychology and Educational Sciences of the University of Bucharest. "Since I started studying pedagogy at the University, my clients have had a considerable improvement in the quality of their classes based on my general knowledge of teaching. The theory I learned in subjects such as early education, the theory and methodology of training or non-formal education gives me a huge advantage in understanding the teaching-learning process. Of course, I pass on this knowledge to my fellow instructors to use in their own classes. Therefore, your satisfaction at Splash is guaranteed!" he says. Coming to Splash, you are guaranteed to work with professionals who are up to date with the sciences of education.
Our love for skiing and snowboarding that we have and are determined to share with as many people as possible is immeasurable, and each of us suffers 8 months a year when theweather keeps us away from our passion. But our commitment does not end with sharing this love for the mountains. As ski and snowboard instructors, we are responsible for initiating hundreds of new people into the fun of skiing and snowboarding every year, and we are part of those shaping the future of winter sports.
"How was the lesson, did you have fun?" is the question we as instructors hear most often when we return with students to family, loved ones, etc. Having fun can be hard to define in specific terms and is unique to each person. Just as a meal can be delicious for some, but unsatisfactory for others, some ways to have fun can be amazing for some, but mundane for others. Marian, one of the two leaders of the Splash instructor team, says, "I always thought it was a good idea to help my students have fun. I have noticed that when I have fun, they also do, which contributes to the speed with which they learn and become attached to this sport." All of our instructors are energetic and passionate, which will make you have as much fun as possible!
our school's
services
Snowboarding lessons with authorized instructors..
Learn with your friends..
Skiing lessons with authorized instructors..
CONQUER THE MOUNTAIN WITH OUR TEAM OF LICENSED INSTRUCTORS!